Innovation Accelerators (IA) provide participants a creative, idea- generating environment with no preconceptions. This is the spirit of entrepreneurship. Within the accelerator's discovery environment, a constructive screening process is followed producing valuable, data-driven, actionable solutions. FSOE's Innovation Accelerators have tailored configurations that maximize the participants' goals:
Organizational Innovation Accelerators (O-IA)
Sponsored by organizations to infuse a new and/or enhancement management style to maximize performance that will increase ROI. Within the O-IA, participants learn, practice and master entrepreneurial spirit-driven working styles. This may be challenging internally. Examples of O-IA:

Scrum teams and agile project management leadership
Internal shark tank competitions
Cross-functional project teams facilitating hybrid organizational departments/divisions/areas creation
Multiple stakeholders pursuing community redevelopment in a unified approach
Academic Innovation Accelerators (A-IA)
University sponsored with a combination of students, faculty and academic researchers. The focus is a new area of discovery. The outcomes are research publications and the advancement of scientific principles. 
Examples of A-IA:
Digital health technology discoveries that advance:
Drug discovery
Improved healthcare access with lower costs (e.g., rural, remote communities)
Addressing social determinants of healthcare (SDOH)
Clinical trials
Artificial Intelligence/NLP bias reduction
Organizational & Academic Innovation Accelerators (O-AIA)
Organizations and carefully matched graduate students co-create a creative data-driven, actionable solution for high priority organizational challenges. Examples of O-AIA:

New market entry: Plan for U.S. snacking company expanding into the Asian market. Global research to determine Asian consumers' snacking behaviors leading to minor product ingredient adjustments and customized positioning/messaging.
Efficient hospital clinic management: A new scheduling system to maximize clinician and patient time during clinical trial visits. Students created and tested scenarios from a major, research health center's performance data yielding dramatic efficiency increases.
New product feature: Sustainable/renewable wind energy turbines' new feature was tested and released. A joint distribution and communication strategy for (1) wind farm developers/owners, (2) power companies, and (3) consumers were developed and launched.
Growth Accelerators (GA)
For early-stage start-ups that have proven market validation. The GA is for mentoring/coaching their business plan and paths to investments.
Examples of GA:
---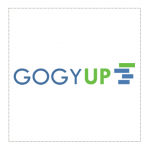 GogyUp!: A social-mission driven organization addressing adult literacy through the power of Artificial Intelligence (AI). An assistive reader app that empowers individuals by removing the barrier of literacy. For example, on-the-job manufacturing decisions; healthcare choices. Customized for select industries with expansion ongoing from federal grant programs. gogyup.com
---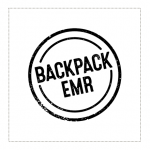 BackpackEMR: A world health, organization with a mission to improve the quality healthcare available in underserved and remote locations. BackpackEMR supports mobile as well as virtual clinics. Their software operates either online or offline, thus not requiring power choices. Customized for select industries with expansion ongoing from federal grant programs. backpackemr.com
---
Improved literacy for manufacturing plants' production employees: AI powered in-the-moment device to ensure comprehension of safety guidelines and manuals. Use case demonstrated improved safety and OSHA operating standards. Employees reported higher levels of on-the-job satisfaction leading to retention.
---
Per-diem nurse scheduling efficiency and cost reduction: Per-diem nurse database with pre-qualifications/licenses/ certifications available to nurse manager/CMO/HR to identify available and eligible per-diem nurses within minutes. Reduces current time to find replacement staff, smoother on-the-floor nurse management, higher levels of patient care (less 'short-handed' conditions).
---